Things to do when your car doesn't listen to you.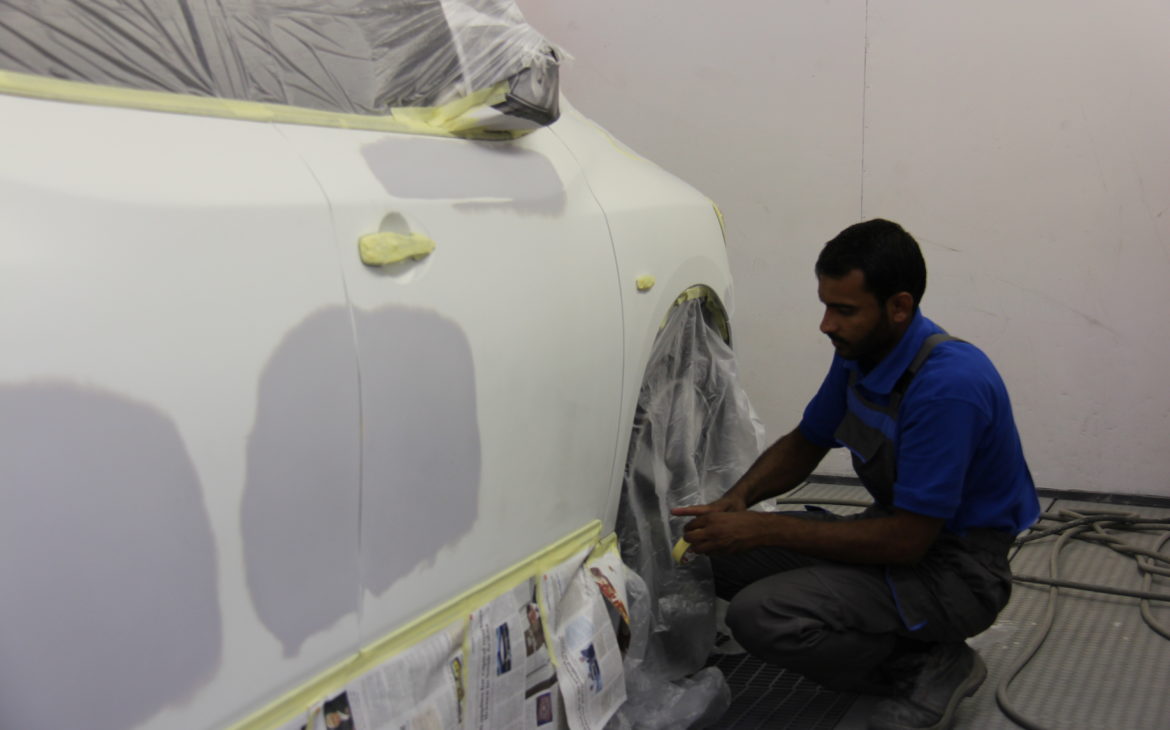 Well, guys… Today we are planning to have an interesting discussion. You'll be dealing with a normal yet head wrecking condition for people who own a car or some sort of automobile. Your car not starting.  You may find numerous methods for solving this situation. But face a dilemma in choosing car repair in Dubai. We aim in helping you to sort this problem you in sorting out this problem. And also, we have the best option for car repair in Dubai. Well, before that we have something to share with you.
First of all, let's start with the various methods.
We check the battery condition with the help of load test

Switch on all the accessories (ac, lights, etc.)

A test using Multimeter

Check if you have a faulty starter
Now we'll check out each condition:
 80% of the starting trouble on automobiles is due to battery issues. But how can we clarify this particular doubt? For that, one of the ways is to carry out a load test. Majority of the car repair workshops offer this test at free of cost. If your battery is possessing low charge, you can easily find out using this particular test. Apart from the load test, we have alternative ways.
We can turn on all the accessories in your automobile. Such as ac, light, etc. If the power of the lights seems to be dim, you can be sure that your battery is running out of charge. Another reason is that the cables of the battery might not be tightened or they may even have corroded ends. This may lead to the weak performance of the battery. Another method is to use a multimeter. A multimeter helps to find out the battery condition. By owning a multimeter, you can carry out a number of examination for your automobile.
By the above-mentioned methods, you can find out the battery-related problems for your car.
Once you find out the battery is not a problem of your automobile, the next doubt arises with the starter. A faulty starter can also be the reason for the trouble faced by you in your car. How can we identify whether the problem is with the starter? Well, if you listen to some sort of choking sound from the engine while starting your vehicle, you can be sure that the starter is under strike. Similar conditions will happen even if the battery gets weak. It's better to conduct the load test primarily.  
If you've already conducted the test for battery failure, then it's cool to have the test for finding the trouble on the starter. So as to find out the missing, we can use a Multimeter. By evaluating the voltage, we can find out if your car possesses a faulty starter.
So far, we've read about how effectively we can manage the issues our automobile face in general. A good mechanic can find out the exact issue of the automobile. When it comes to car repair, where can we get the top car repair in Dubai? Well, we have got the best car repair in Dubai for you – Boby Auto Garage. We have marked our own signature with years of experience under skilled and highly trained team.
We offer services like:
Car Brake Repair

Car Service

Auto Repair

Car Painting
We offer you the best services. Trust Boby Auto Garage!