Get the Best Auto Service Dubai From Boby Garage.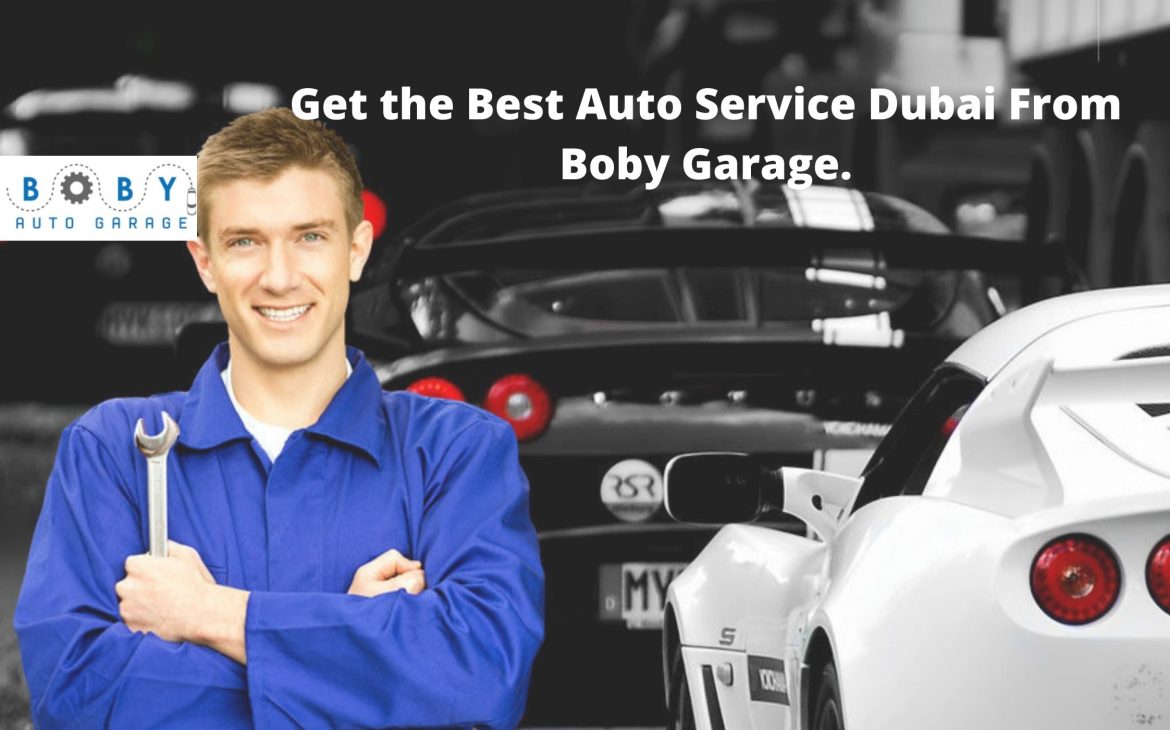 Boby Garage – the best auto service Dubai is back with yet another read that'll help you know more about us & the services that offer.
Let's get started with the read.
Boby Garage is the most prominent name among the car service providers in Dubai. We offer all kinds of services related to your vehicle.
Here's everything that you need to know about our services.
Accidental Repair
Our experts are masters in providing swift, comprehensive auto-body repair services that only end when we return your vehicle to you in excellent condition.
We handle everything from dent removal to refinishing after completing precise cost estimates and obtaining approval from your insurance carrier.
Our auto body shops are also qualified to handle any type of insurance-approved collision repair, such as structural and non-structural repairs, chassis corrections, and so on.
Cosmetic repairs, electromechanical repairs, and tyre maintenance are also available. Return your vehicle in perfect condition!
The main accident repair services are:-
Body Repair
Dent Repair / Smart Repair
Vehicle Diagnostics
Paint Scratch Repair
Tire Installation
Wheel Alignment
Glass Replacement
Towing Service
Click here to read more.
Mechanical Service
Boby Auto Garage uses the talents of skilled experts to provide automobile servicing and repairs for vehicles of all makes.
To ensure constant quality automobile service and repairs, our professionals undertake extensive training and strict quality control methods. They've worked on all major automobile manufacturers, including foreign brands, for many years.
We handle repair & servicing of:
Engine maintenance (Periodic and Non-Periodic, spark plugs, radiator etc.)
Transmission (Manual / Automatic)
Power SteeringSuspension (Shock absorbers, Upper Arm, Lower arm etc.)Exhaust (Smoke emissions, leakages etc.)
Brakes (Overhauling, adjustments, ABS, Non-ABS etc.)
Fuel Systems maintenance (Gasoline / Diesel)
Electronics (Cluster board notifications, Electronic Control Unit – ECU maintenance etc.)
Air Conditioning Maintenance (Condenser, Evaporator, AC refrigerant etc.)
Click here to read more.
Periodic Maintenance
PMS (Periodic Scheduled Maintenance) can help keep your automobile in top shape. It's a routine service designed to keep your car in top shape and prevent problems and failures on the road.
The major benefit of PSM is that it is checked on a regular basis by the service centre, allowing any potential defects to be addressed quickly and avoiding future costs.
Boby Auto Garage has highly skilled experts that can handle all of your vehicle's maintenance and repairs. Our specialists will conduct multi-point checks and give you a thorough report on the condition of your vehicle.
The following items are included in the periodic scheduled maintenance:
Vehicle inspection
Element filter and lubricant replacement
Visual inspection of any oil or coolant leakages
Brakes and tires inspection
Top-up of any fluids
Visual inspection of any cracks on mountings or bushes etc.
All lights
Wiper blades
Door greasing (if needed)
Click here to read more.
Electrical Repairs
Modern vehicles feature complex communication systems, which offer both benefits and drawbacks.
We can discover issues sooner thanks to these exchanges, but occasionally these failures are caused by a minor error code, such as a battery replacement.
With the use of vehicle scanning equipment, several sorts of problems can be discovered. The fault codes guide you through the process of diagnosing such issues.
Our experts at Boby Auto Garage are trained to utilise these scanning instruments and diagnose problems with them.
Our electrical service and repair options include:
ECM – Electronic Control Module
SensorsFuel & Temperature Gauge
ODO Meter & RPM Meter
Starter Motor
Click here to read more.
Towing services
Your engine fails while you're driving! It's very terrible to be stranded in the middle of nowhere when travelling! Our dependable roadside assistance with a strong, dependable towing service is here to assist you.
We realise how inconvenient it is to have your automobile break down, especially if you are on a tight schedule. You can't just get it running again if you don't know what's wrong and don't have the appropriate tools. Don't waste time attempting to repair your automobile on your own.
Call Boby Auto Garage and one of our trustworthy tow trucks will be dispatched anytime, anyplace, 24 hours a day.
Click here to read more.
Come get in touch with us we Boby Auto Garage the best auto service Dubai. We are here to help you with all kinds of services related to car repair in Dubai.
Get in touch with us-
Via Call- +971 4 285 4897
Via Email- info@bobygarage.com
Or visit us here-
Boby Auto Garage
Umm Ramool – Rashidiya
Dubai, United Arab Emirates