Boby Auto Garage – The perfect repair space for your automobile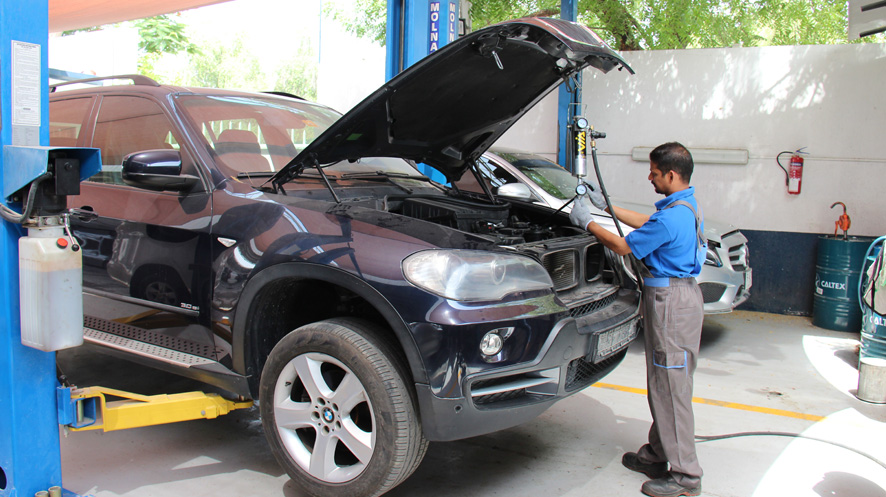 Dubai is one of the busiest cities in the world. In terms of automobiles, the presence of global companies has a great influence. As a result, car servicing centres are available widely. Here, in this blog, we will be dealing with the necessary steps to be carried out if your car has met with an accident and stuck up in the road. By the end of this write-up, we'll suggest you with the best among the accidental repair workshops in Dubai. 
The above-mentioned situation, that is, your car met with an accident. This situation can happen to anyone at any point in time. And we normally get panic. What all should be done under such a situation? 
Don't panic!
Keep in your mind that, this condition can occur to any person at any point in time. Being panic makes the situation a little worse. Therefore, avoid tension.
Give a call to the repair workshop
Have the habit of saving the contact number of the workshop you visit for your automobile. Because, once you are facing trouble with your car, the best option is to ring up your mechanic. Make sure you have the best team to help you. More precisely, a service centre that picks up your call, no matter the time is. For the people in Dubai, you have got the best car service center in Dubai – Boby Auto Garage. Providing the best 24*7 support. Compared to the issues that occur in the morning, we get tenser in the night. Once you call your mechanic and not able to connect the call, the situation even gets worse. Click here to contact Boby Auto Garage.
Park your automobile away from the roadway
 Make sure that you park your vehicle in a safe place. Also, take care of yourself while getting out of the car.  Don't create any kind of disturbances to other travelers and traffic jam. 
Call other drivers to help
If you get stuck with your vehicle, in most cases, you might require help from other people as well. So, all other drivers for help to place the reflective triangle, warning cones and so on. 
Stay with your vehicle
Keep in your mind that, your automobile is facing difficulty. Therefore, you should be there to look after your vehicle. For any kind of road assistance, your presence makes sense.
The above-mentioned tips are the things which most of us are clearly aware of. But, during such situations, we usually forget about them. When talking about accidental repair works, you need to get the best service for your vehicle. Isn't? Well, Boby Auto Garage offers the best accidental repairs workshops in Dubai. The perfect place you can trust for your automobile. That is Boby Auto Garage. We assure complete customer satisfaction. 
No need to worry with Boby Auto Garage