Choosing the right type of paint for your car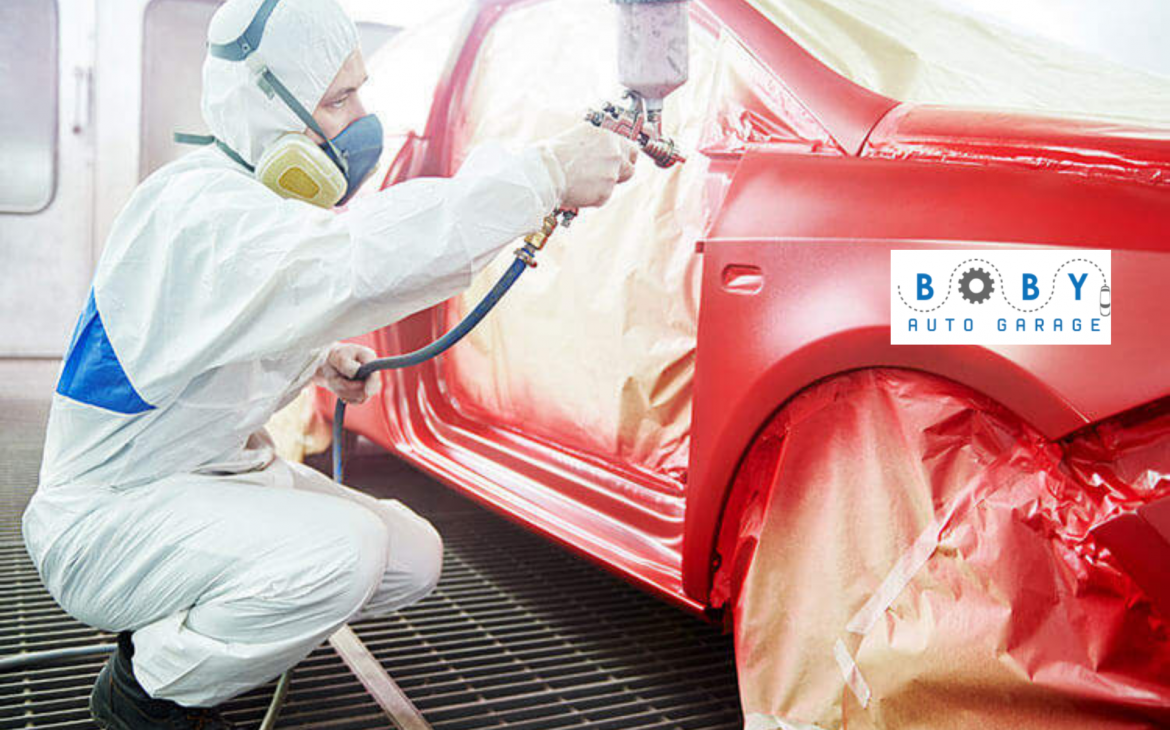 Have you been thinking about repainting your car? And did all the terms confuse you? Never feel that feeling again! As far as Boby Auto Garage is here
Know about the components that used to make Automobile Paints
Car paint is made of components such as pigment (s): primer pigments to impart color and opacity
Binder is a polymer, that forms a matrix which help to hold the pigment in place
Larger pigment that improves adhesion, strengthens film, and saves binder solvent (sometimes called thinner) – An organic solvent or water is used to reduce the viscosity of the paint for better application. 
Now mainly water based paints use volatile organic compounds such as hydrocarbons that are harmful to the atmosphere.
TYPES OF PAINT MATERIAL FOR CARS
There are 2 kinds of car paint material on the market; water and solvent based. As the names suggest, one has water-based properties, while the latter has solvent-based properties.
There are mainly two types of painting processes that we follow at Boby Auto Garage Car Painting in Dubai. They both use primer which is a bonding agent.
This means that the primer allows a bond between the surface below and the paint that will be sprayed on top.
At Boby Auto Garage – #1 Place for car painting in Dubai, we do the painting through a proper double stage process. It can be classified as the following.
Single Stage – An all-in-one painting that gets the job done in one sitting. It has the glitter and color mixed and applied to the car as a unit.
Two Stages: Basecoat with color before adding a clear coat to protect color and provide a durable finish for years of service Of course, it is applied in layers with various drying times and is labor intensive.
By following these methods we can assure you that you will get a showroom level experience after you repaint from Boby Auto Garage.
Visit us for more information
Boby Auto Garage
Umm Ramool – Rashidiya
Dubai, United Arab Emirates
+971 4 285 4897