Little Known Ways to CAR REPAIR with Boby Auto Garage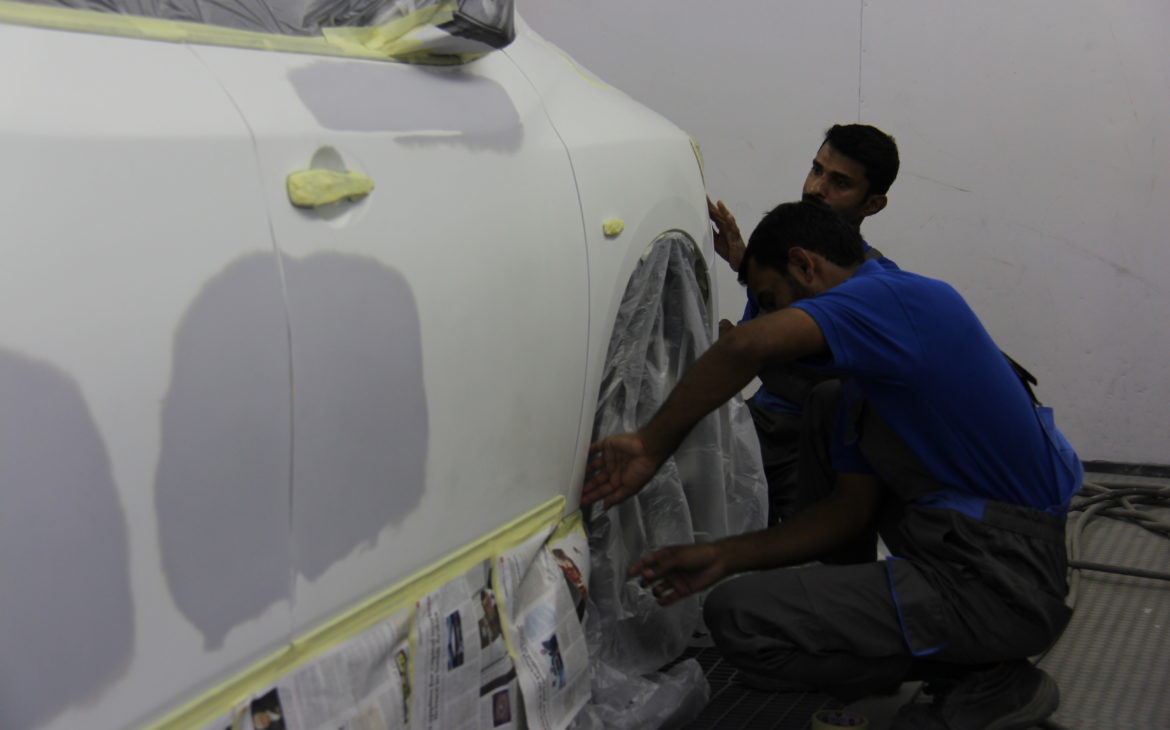 For all car enthusiasts out there. This is going to be an interesting discussion for you. Ever thought of having basic knowledge on the automobile and the immediate repair works that should be carried out under situations when you really get stuck? Well, we are here to help you sort out this problem. In this blog we are trying to include a few of the common car repair mechanisms also we'll let you find out the best car paint repair in Dubai.
Wheel Alignment

Tire Replacement

Brake Replacement

Replacements of Air-filters

Adding Antifreeze
Once you have the basic idea about such things, then you are good to go with your automobile. Among the various car repair works, let's figure out which all are the repair works that can be carried out self.
windshield wiper replacement

oil change

fuel filter replacement

interior detailing

fluid check
The list goes on… So as to maintain the best condition of your vehicle, detailed check-ups are mandatory. During such conditions, practice tools and required guide is essential. Even if you are good at repairing your automobile, there are certain situations in which proper assistance is required. They include certain major repair works and car paint repair as well. For the problems that cannot be recognized, it is always better to consult a mechanic. For problems like car paint repair, it might initially feel like an easy task. But the perfection it requires is way beyond. It is always recommended to seek help from an experienced automobile specialist under such situations. For the people in Dubai, you might now be thinking about where can you get the best car paint repair in Dubai. Well, we have got Boby Auto Garage.
What makes Boby Auto Garage different among others?
Full Car Service

Brake Service

Automotive Service and Repair

Car Service Center

Car AC Repair
The trusted source for your automobile – Boby Auto Garage!