Boby Auto Garage -A gear for you to shift into luxury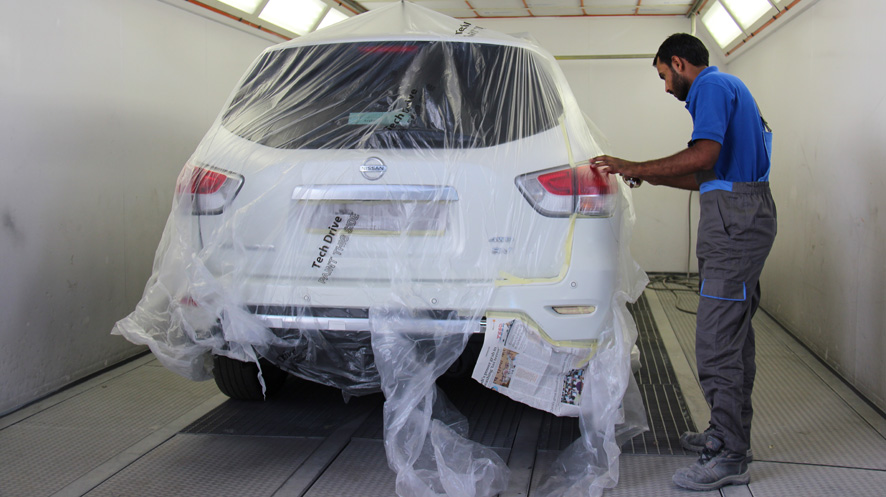 Since 1992, Boby Auto Garage providing the best solution for all your automobile complaints. Your search for Car Painting in Dubai ends here in Boby Auto Garage.
In the previous blog, we discussed the importance of car painting repair. As a continuation, to make you aware of the importance of car painting and help you to get the best possible Car Painting in Dubai we are back. rather than purchasing the most expensive cars in the market to show your luxury, say the world that you are a good personality through your car which adds more points. Because a car can secretly say many things about your personality. 
Don't wonder. It's a fact proved from studies. From the brand of your car to how you are maintaining it, each condition has to say some hidden clues about you pretty louder. Let's see if it is true and if yes what are they.
We will point out some of the scenarios regarding your car and how it is closely related to your personality.
You are Selfish!!
 What? From your car can someone say you are selfish? The answer is yes. There are certain measures to consider to know whether you are selfish or not from your car. Your headlights and horn are the culprits here who tell this secret in public. If your car has ultra-bright LED headlights, it will help you to see the road clearly and drive more safely but have you even think about other people on the road? The same goes for ear-piercing horns. You just care about your comfort and your security. Indirectly you are disturbing others someway. Got it?
You are practical and family-oriented
 Yes. Your car can say how you are attached to your family and how you are taking care of your finances. An affordable and well-maintained car is more than enough to show your luxury. This shows that you are not ready to waste huge amounts of money on your car so that you choose a car which is comfortable with good mileage. Through this practical approach, the financial strength of your family will be more powerful and that brings luxury in your minds.
The confidence level in you
What if we say the size of your car is inversely proportional to your confidence? Studies say that if your car is comparatively bigger and attention seeker, you are a person with less confidence. Because this shows that you are trying to compensate for something which lacks in you through the unwanted size of your car.
You are retro or metro
 It is true that the generation your mind belongs to shows in your choice of the car. There are many kinds of most modern features that are included in the looks of automobiles but at the same time there are a lot of world-class automobile manufacturing brands still stick to the classic types designs primarily aiming people who love retro.
Your orientation towards politics, sports, arts and so on
It is pretty simple to determine through stickers featuring some organizations or personalities that pasted on the body of your vehicle. This shows which political party you belong to or which sports club you are supporting or which artist or art form you love.
By choosing Boby Auto Garage, you are choosing a team of trained and experienced technicians who have a long term experience to meet all of your automobile service needs. Our experts go beyond all services, and customer satisfaction is always guaranteed which makes us the best choice for car painting in Dubai.  We support all our repairs with an industry-leading warranty and provide you with worry-free automatic service. We love meeting our customer's repair needs and make sure that their vehicle is well serviced. That's why our customers keep coming back to us.
Visit  Boby Auto Garage and experience the difference.